日本で思ったこと/パート1
今回日本で行った講座やワークショップを通じて感じたことをつらづらと書きとめてみました。
なんとなく英語で表記した方が、嘘っぽく?なくって、すんなりと気持ちが表せる気がしたので、まずはパート1として英語で・・・綴ってみました。後日日本語でもアップしてみたいと思います。 (私のつたない英文を校正してくれた夫に感謝)
I strongly believe that Herbal Medicine is a great gift from this planet we all live on.
There are many interesting and exciting ways of using herbs, such as cooking, gardening, using it's essential oils for aromatherapy and of course as a Medicinal Plant.
Ever since Stone Age man we have always appreciated its natural healing power and properties.
We are sometimes ignorant to what nature has to offer or we just do not acknowledge the beauty of own healing power. If only we opened our eyes and looked around more often, and listened to what our body needs. Nature has so much to offer without looking to hard and far.
Herbs are available to everyone for minor illness or if they have injured themselves, knowing that healing powers or even taste is going to be of benefit to you.
In addition, am I correct in thinking that Herbal Medicine is becoming more popular in Japan every year? This cannot be a bad thing especially for a country that has so much access to natural products and nature and who is commercial business from beauty products to medicines relies heavily on the public to buy from them, be it from the small output company right up to large multi-nationals.
I was so surprised this time that more than half of people who joined my lectures knew or had prior knowledge about tinctures, infused oils etc.
I thought this was amazing.
I remember only going back to three or so years ago, only a few people knew about those remedies, but now Hurray! More and more people are interested in Herbal Medicine and people can learn from all sorts of school /courses available out there.
I firmly believe and think this is a good thing having a good basic or in depth knowledge for the general uses of Herbal medicine.
If I were a student who is keen to learn about Herbal Medicine, I would definitely take one of the many Herbal remedies courses now available in Japan or in the UK. This I have no doubt about.
We all need to take a first big step sometimes so why not do so and try it.
As with most things there are always going to be some negative points or aspects somewhere down the line. Some I found from the work notes and a few minor points which they may have to amend in the future.
Why then did I choose a British Herbal Medicine course? The answer is simple.
There were no western herbal medicine courses in Japan at that time.
Also, I wanted see how people used herbs in western culture.
I like to see real things in action this is typical me, need to see and feel what is going on.
The usage of the words HERBAL MEDICINE or MEDICAL HERBS are bit challenging in Japan. I understand that using the word or phrase 'MEDICAL' sounds more professional than just saying Herbs, but we have a different law system and history of using herbs here in the U.K than in Japan.
We should consider what the term Medical Herbs means.
As a rule it is normally ok to use Herbs for peoples enjoyment or family however, it is a different story for chronic and more serious illnesses or for using more potent herbs etc.
I truly feel from my heart that however much people want to use herbs for health and illness it is important to wait and think.
We all know that Herbs are medicinal plants. Some herbs contain more potent active therapeutic constituents than others. This then means that we really need to carefully look up and check what they do to our body mechanisms and understand its possible reactions etc.
Another key point in using herbal medicine safely is 'Understanding our body and linked illnesses'
Meaning whoever wishes to prescribe herbs should have a standard knowledge of Medicine, Anatomy &Physiology and Pathology.
Of course we must not forget experience skills which play important roles in the world of Herbal Medicine. You can learn much knowledge from books and lectures but you must remember that we learn more about Herbal Medicine from the experienced herbalist and experienced users, and especially from hands on learning.
All this becomes very useful and necessary to prescribe Herbs for others.
And this is another important point I want to stress that blending herbs is fun and therapeutic to do and in the quest to help and heal others be it friends or patients but we should not over step the mark.
It is a worrying state of Herbal Medicine in Japan.
For example creating Lovely tasting herbal tea blends is great but be aware that they are all MEDICINAL PLANTS.
A dangerous side can be only too apparent when some people use Herbal medicine as a hobby or craft. Using Herbs in U.K is so similar to use our traditional Japanese Herbs from the Japanese Professional KANPO pharmacy.
You can buy common herbs from over the counter but you would ask advice when and how you want to blend them wouldn't you?
I am not saying to restrict the usage of herbs but for blending and giving its blend or serving potent herbs is a bit worrying in the hands of the inexperienced.
Finally, it would be a lovely thought to acknowledge more of our traditional Japanese herbs, there are so many beautiful ones out there. I really want to learn more about them.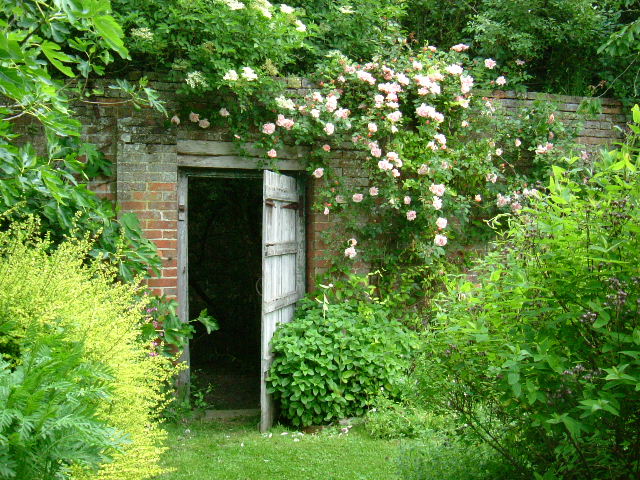 英国在住メディカルハーバリスト&アロマセラピストRIEKOのブログです。トリートメント&セミナーなどの情報をお届けしております。(連絡先はプロフィール欄をご参照下さい)

by PHYTOUK
フォロー中のブログ
香港に居るよ
planet*plant...
Forestvita v...
住所不定 海外生活忘備録
ろんどんらいふ
パリでリラックス
オーガニックライフ
チビ猫のロンドン冒険日記
よねごんのつれづれ日記
せらぴすとDiary
英国メディカルハーバリスト
なちゅらる
Dream
英国式ベビーマッサージク...
ポートランドスタッフぶろぐ
NOYAU et cet...
イギリス ウェールズの自...
Flower Essen...
HERBS FOR JA...
Herbs for Ja...
以前の記事
2018年 03月
2018年 02月
2018年 01月
2017年 12月
2017年 11月
more...
カテゴリ
全体
HERB:トリートメント案内
AROMA:トリートメント案内
MASSAGE:トリートメント案内
トリートメント場所案内
マッサージ前後の注意事項
割引について
イベント案内
ワークショップ&教室:UK
ワークショップ&教室:日本
コースについて
執筆活動案内
独り言
プロフィール
HERB
基材紹介
AROMA
自然療法
ガーデン
本
ベーチェット病
その他
イギリス関連
過去のイベント
過去のワークショップ&教室 
MATERIA MEDICA
ハーブ育成
大震災復旧イベント
France
自然療法ツアー
リフレクソロジー
ライフログ
タグ
Herbal Medicine
(207)
講座
(137)
Aromatherapy
(89)
英国
(81)
HERB
(55)
Essential Oils
(40)
Garden
(26)
セラピー
(22)
Neal's Yard Remedies
(18)
芳香蒸留水
(15)
Hildegard Von Bingen
(8)
ドイツ
(7)
Homeopathy
(4)
Consultation
(3)
最新の記事
ファン
記事ランキング
ブログジャンル
画像一覧